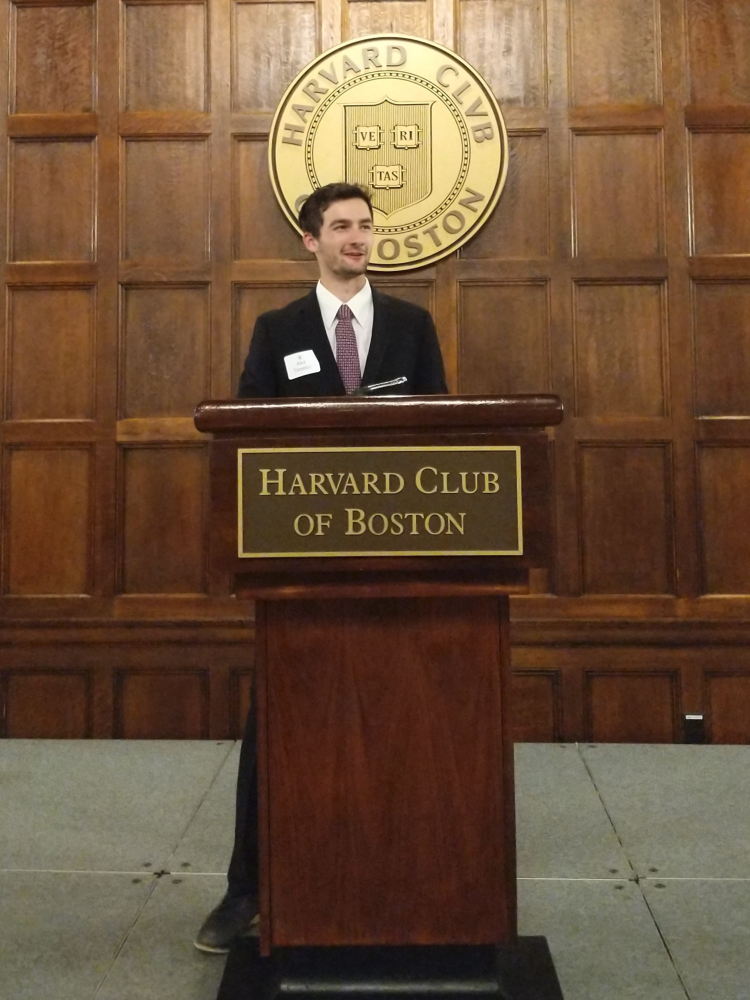 Hi, my name is Alex Tacescu, and I am a student at Worcester Polytechnic Institute in Worcester, Massachusetts, pursuing a Master's degree in Robotics Engineering. Throughout the 8+ years of experience working with robots, I have designed and built over 20 robotic platforms, written thousands of lines of code, and worked for companies like Tesla, Amazon Robotics, and NASA.
Follow me on Social Media!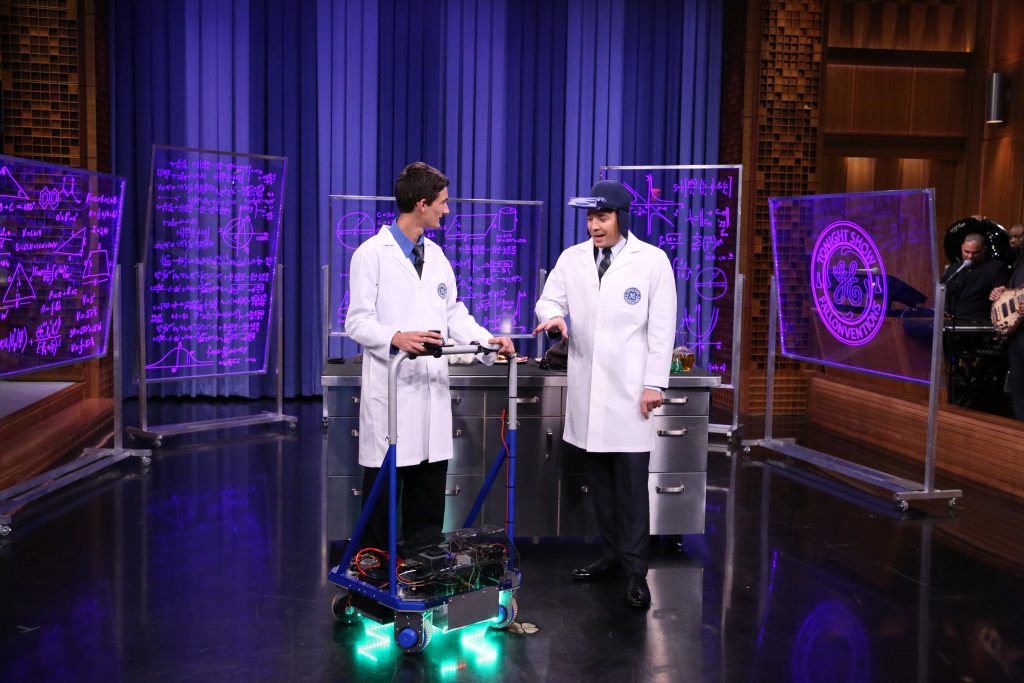 Project Maverick was featured on The Tonight Show starring Jimmy Fallon. The segment GE Fallonventions was aired on NBC on …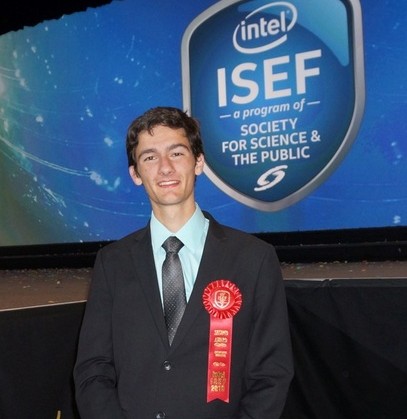 Placed 2nd place in the category of Engineering Mechanics at the Intel International Science and Engineering Fair alongside Project Maverick. …
For as long as I can remember, I've enjoyed taking things apart to discover how they work. When I was 8 years old, I saved up my money and pre-ordered the LEGO Mindstorm NXT 1.0, which sparked my passion for robotics. After joining my high school FIRST FRC Robotics team (FIRST FRC Team 2761), I became captivated by innovation and the engineering process for making a product. As the Engineering Team Leader of the FRC Team 2761, I really enjoy designing, building, programming and testing robots.
Inspired by my grandfather's suffering from Parkinson's disease, I started Project Maverick, an omni-directional robotic mobility system for people with walking disabilities (read more here). Since then, I've built a fully functional prototype and I am currently working on implementing additional features to optimize the driving capabilities of my system. This project has taken me from the Intel International Science and Engineering Fair, where I got 2nd place in my category of Applied Mechanics, to The Tonight Show starring Jimmy Fallon.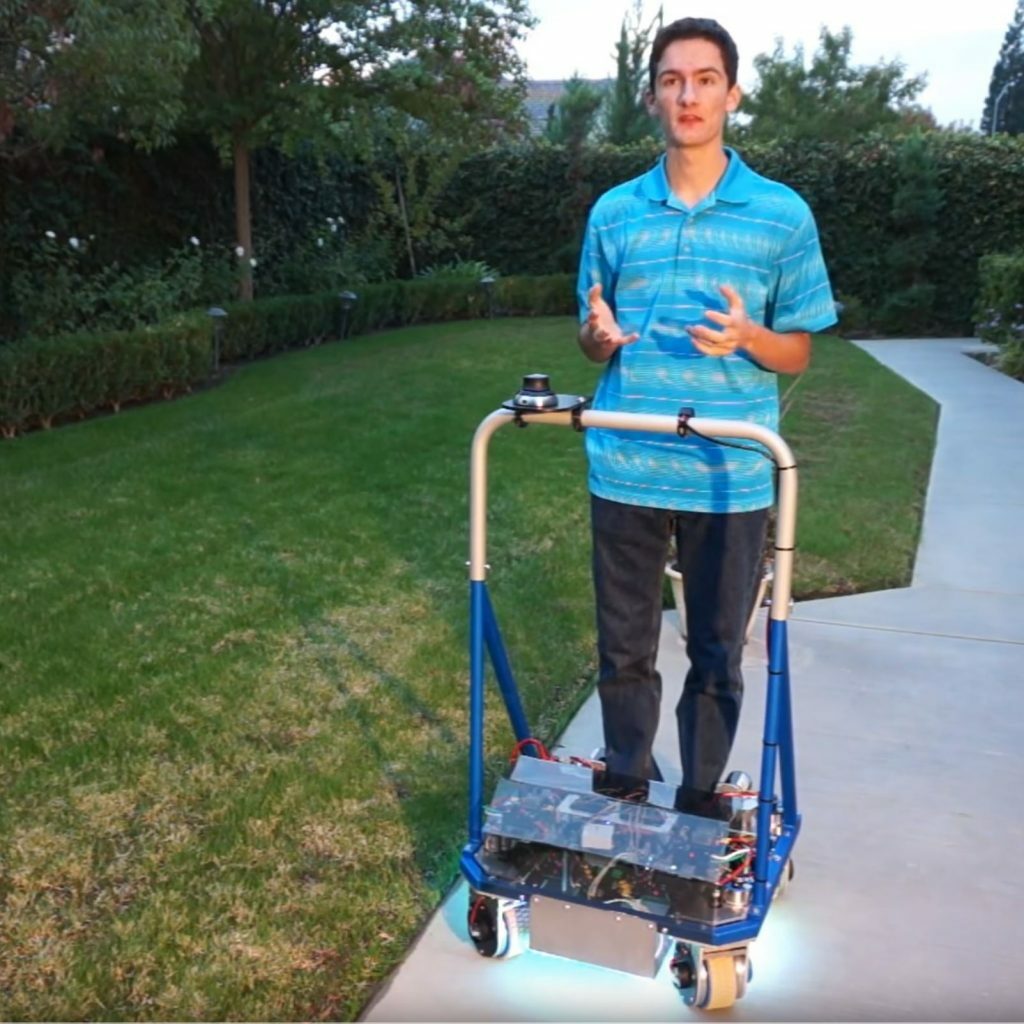 Project Maverick is an Omni-Directional Robotic Mobility System to help people with walking disabilities. Learn more at pmaverick.com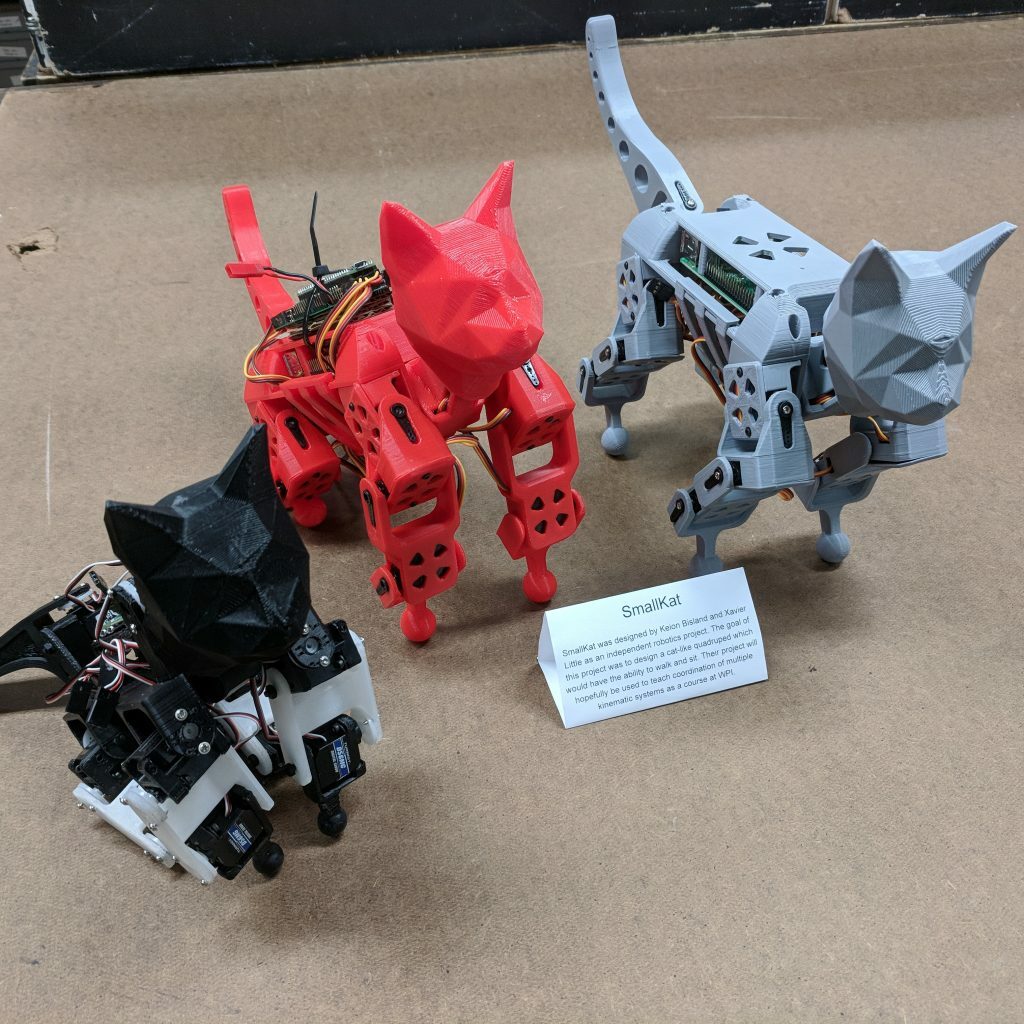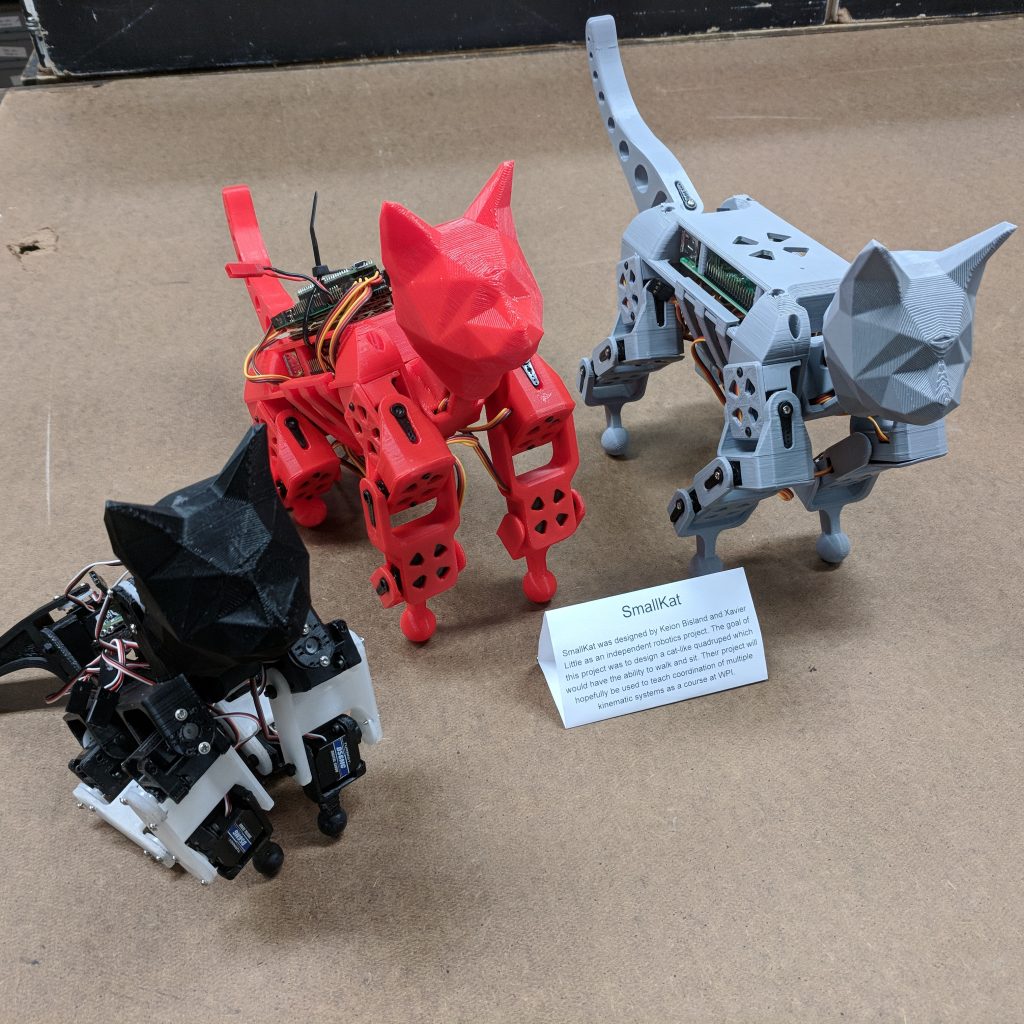 The SmallKat MQP is providing a quadrupedal robotic platform to help research and design new gaits, test sensors, and teach …
As a freshman at WPI, I worked in the WPI Humanoid Robotics Lab, where we competed at the NASA Space Robotics Challenge, programming a humanoid robot designed to perform tasks on Mars. Learn more here!
Throughout my sophomore year, I completed my Inquiry Qualifying Project. My team and I developed an application for Poverty Stoplight, an organization that helps social workers create better-customized plans to help those in need to get out of poverty. If you would like to learn more, click here!
During my junior year at WPI, I started work on my Major qualifying project: SmallKat. It is a robotic quadruped that is designed to offer an inexpensive alternative to software development for researchers and developers of multipedal robots. Click here to learn more!
In my spare time, I love to play sports and hang out with my friends. Among my favorite sports are tennis and ultimate frisbee, for which I play for my school's teams. I also enjoy skiing, fishing, hiking, and camping with my family and friends.
My ultimate aspiration is to one day start a company specializing in applying robotics to enhance people's lifestyles through innovation and technology.